5 Reasons Why You Should OWN Your Value as an Interior Designer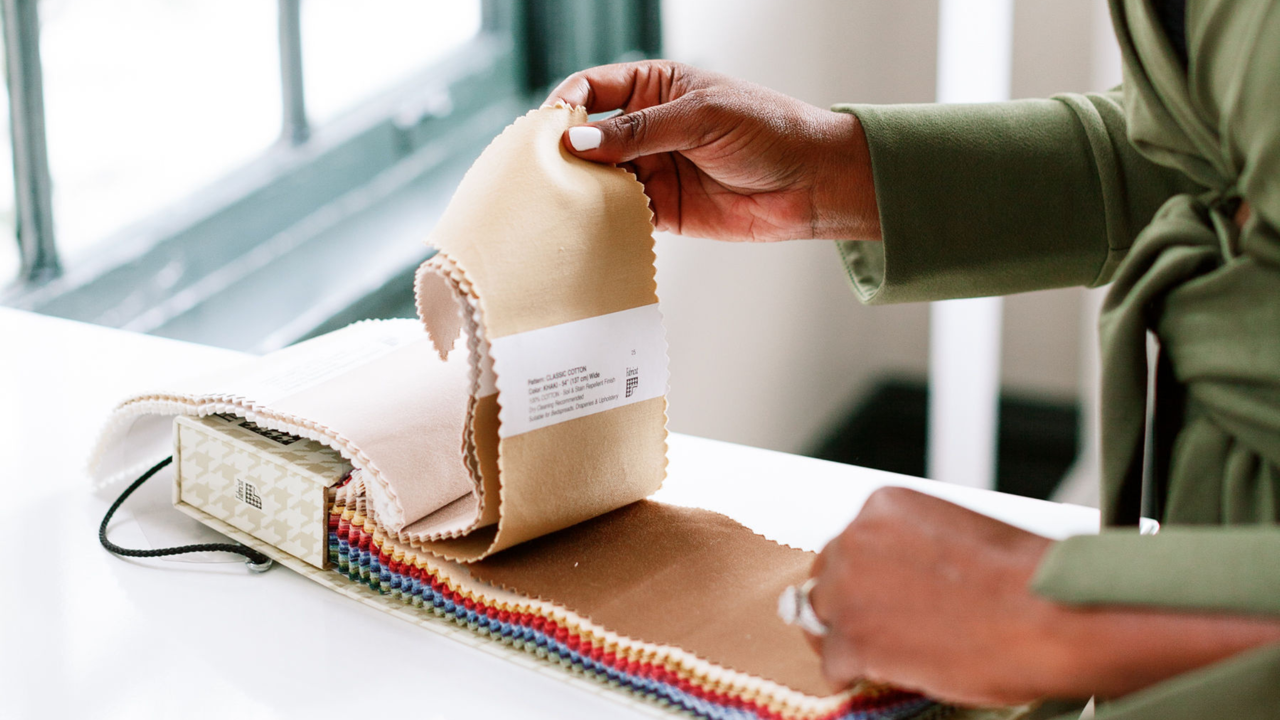 From the outside looking in, professional interior designers just create beautiful spaces that are well-organized, lovely to look at, and on-trend, right? Wrong! You and I know all too well that there's much more depth and value to our professional interior design services beyond decorating pretty spaces.
Our expertise, contribution, and value as interior designers goes significantly deeper than surface-level beauty; so much of what we do can feel intangible, therefore challenging for clients and potential clients to fully understand our value, thus making client pitch and closing presentations much more challenging. THIS is why it's vital for you to fully understand and even celebrate your value so that you not only land ideal clients, you retain them, and get referred by them to their beloved circle of friends and family (HELLO, client lifetime value!).
Let's go into the depth of your value as an Professional Interior Designer so that you can effectively communicate why working with an interior designer is well worth the costs associated. Then of course, we recommend you put your knowledge to awesome use in your interior design business marketing strategy.
5 Ways You Bring Immense Value as an Interior Designer
Just about everyone in the home design+build industry knows that interior designers are incredibly valuable. In many cases, we're the glue that holds a project together! When a client can't make up their mind, and the contractors need answers, plus there's a looming deadline, the interior designer is typically everyone's first phone call.
We're basically the on-site teachers, therapists, CEOs and creative visionaries leading the way. Let's take a closer look at five key invaluable aspects that interior designers bring to the table.
Interior Designers Get Their Clients More Value for Their Money
It's sometimes a challenging message to get across since the client is often focused on your upfront design fee, but the truth of the matter is, by hiring a professional designer, your clients avoid costly mistakes and they have a professional guiding them in making decisions on products and design solutions that will increase the value of their home.
We are also fierce project managers. While we're not sorcerers, we do have the ability to help ensure that projects finish on time. Additionally, and most importantly, we oversee the budget every step of the way and stretch their budget out as far as it can go to ensure efficiency.
During the build process, we help save money by working efficiently, researching everything, planning all the details and saving time by avoiding unnecessary errors and rework (because time is money!)
As an interior design business owner, you do a lot of client hand-holding during the design process, by helping your clients navigate tough decisions. Our expertise helps guide them to choosing pieces that don't just look great together but those that will truly stand the test of time- saving tons of money in the long run.
We're the Hub of Their Multi-Leg Team
Throughout the build or remodel process, we frequently act as a liaison between the architect, builder/remodeler, and the client. While we all work towards a common goal, you and I know each of these roles are very different- they stand alone. We, as professional interior designers, end up being the central point of contact ensuring consistency and cohesion across all teams.
Interior Designers Have Professional Ideas and Professional Connections
Your arsenal of ideas is a hot commodity. Whether you have years of expertise or are relatively new to the field, you have education, expertise, and creative ideas and solutions that your clients do not. You can take your client's vision and make it a reality (Let me introduce you to performance fabric!) You have the knowledge that your clients don't, and your ideas and creative solutions are what takes their project to the finish line.
As an interior design business owner, you also have connections that your clients wouldn't ordinarily have access to on their own. Your little black book of trusted vendors has helped you finish projects many times before. If your clients were to do this on their own, they may or may not have vendor success. We don't need to mention how valuable those vendor discounts can be, either… now do we?
Interior Designers Advocate for their Clients
A small room refresh or a full-scale remodel both require a few different vendors beyond just the clients. You, the interior designer, are the closest to the client. When you do your research, you get to know everything about your client, their needs, and their expectations. Then you're able to communicate these needs on their behalf.
One of our values as interior designers is our ability to know our client's needs as they've shared them with us (and with our own research) but also anticipate anything that they might want and haven't told you. For example, if your clients are taller than the average person, you may have to plan for a large, custom-made sofa or extra leg room in your furniture design. You also might account for this in light fixture design and placement. We, as the Professional Interior Designers are the one who keep our client's needs at the forefront of our mind and advocate for them each step of the way.
Interior Designers Make For a Successful Client Experience
There are a lot of headaches that come with a project. These situations can crush a budget, destroy a timeline, and cause an all-around pain in the… biscuits!
Another huge value of hiring an interior designer is the ability to avoid these issues with careful planning, research, and knowledge and to make a project fun. You can make sure your clients love the final result but also have a positive experience overall. In addition to the beautiful end result, your clients will remember the experience as a whole, and that's what will keep them coming back.
Owning Your Value as an Interior Designer
Your services are incredibly valuable and worth every dime, but it's up to you to understand that value and not just believe it, but have impeccable faith in the value you deliver.
Your brand can either be a Mazda or a Mercedes. Both will get you from Point A to Point B, but one gets you there in comfort and style.
If you want to be able to charge high-end fees, you don't need to have money. All you need is to feel comfortable in a luxurious environment. I call it having a "rich mindset."
It starts with knowing you've got the talent and drive to be an amazing designer… but it ends with believing you can grow your business to great heights — and that starts with building a rich mindset.
This is just one of many mindset lessons you'll learn inside Interior Design Business Bakery. And this is my official invitation to you to JOIN ME in The Bakery. To learn more about this life-changing program, visit Designed for the Creative Mind and get in touch with us today.